This is a historic article about an airport which no longer exists or has been replaced.

L'aeroport de la Plage(The Beach Airport (ICAO: SLAP) is an Executive Airport, with 3 runways (18-36)(09-27) in Minnow region, Nautilus continent.
Focused on small and Medium sized aircrafts, The SLAP has up to 110m long runways, short stripes for small aircrafts and crossed take off
Background
Airlines
Currently, YES Airlines and Scarborough Air
NOTAM
Departures:
Departures are divided on GATE NAME, Here you will find a list of our gates and what runways are allowed to be used for each gate
For Runway 27: (See Image "Departures on 27)
Runway 18
Runway 09:
Approaches: (BASED ON AIRPLANE SIZE)
Smaller Planes
Runway 09 (see image)
Runway 36 (see image)
Medium and Big Planes
Runway 27 only (see image)
About Gunnel sim
After some testing, the sim "Gunnel" does not show enough stability to hold aircrafts, for that reason, we've decided to create approaches and depature routes that do not involved, however, pilots are open to test the sim and report findings!
Facilities and services
Pilots' facilities
Public And rental Gates
2 runways
Hangars
GTFO service
ATC Coming soon
Fuel Equipment
General facilities
Security Check-in
Waiting Room
Check in Desks
Coffeshop and news stand
Luggage zone
Rental spaces
Control Tower
NOTAM IMAGES
A
Images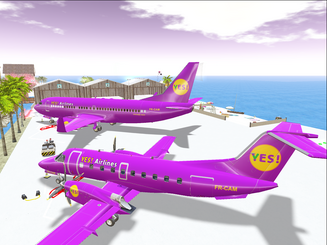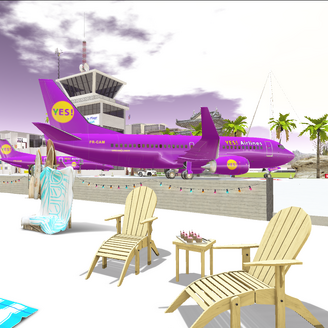 Community content is available under
CC-BY-SA
unless otherwise noted.