This is a historic article about an Military Base which no longer exists or has been replaced.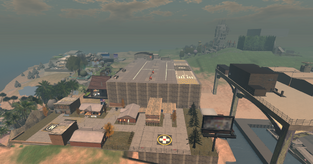 MCALF Cabaniss Field (MCCF) was a military helicopter base located in Peronaut region, in eastern Satori.
It overlooked the mighty USS Nimitz CVN-68, with a direct route to the Blake Sea, US Naval Air Station Terric is the command outpost of United States Navy SL & Nimitz Carrier Strike Group.
"Mercy Naval Hospital" is no longer locate within the building complex near the NAS Terric base.