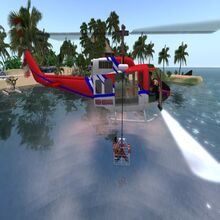 "Search and rescue (SAR) is the search for and provision of aid to people who are in distress or imminent danger. The general field of search and rescue includes many specialty sub-fields, typically determined by the type of terrain the search is conducted over. These include mountain rescue; ground search and rescue, including the use of search and rescue dogs; urban search and rescue in cities; combat search and rescue on the battlefield and air-sea rescue over water." (Extract of the Wikipedia page of the same name).
In second life there are several groups, both military and civilian type, dedicated to perform this work, performing emergency simulations and also spreading prevention measures in case of emergency, making a fairly significant informative work.
Many of these groups have years of experience in SL, in the case of the group Second Life Coast Guard (SLCG), they perform their work since the beginning of SL, working in all events to which they are invited, and being Their active participation in the activities nautical basically (although their presence is constant in almost all major airports in SL).
There are many groups of volunteers who devote their time to this activity, although the general public is reluctant to use its departments or by not wasting time while sailing or flying, or because they think it's making a fool to say that it has had an accident.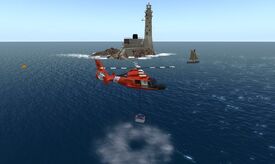 In these cases you have to think positive, in my opinion, and think that we must always be prepared for any emergency, and that these simulations can help us in real life. It is also a good idea to take some classes with famous groups and see how we can help and assist us.
More info here